AMBERLAMP
We create
with passion
with experience
with nature…
amber lamps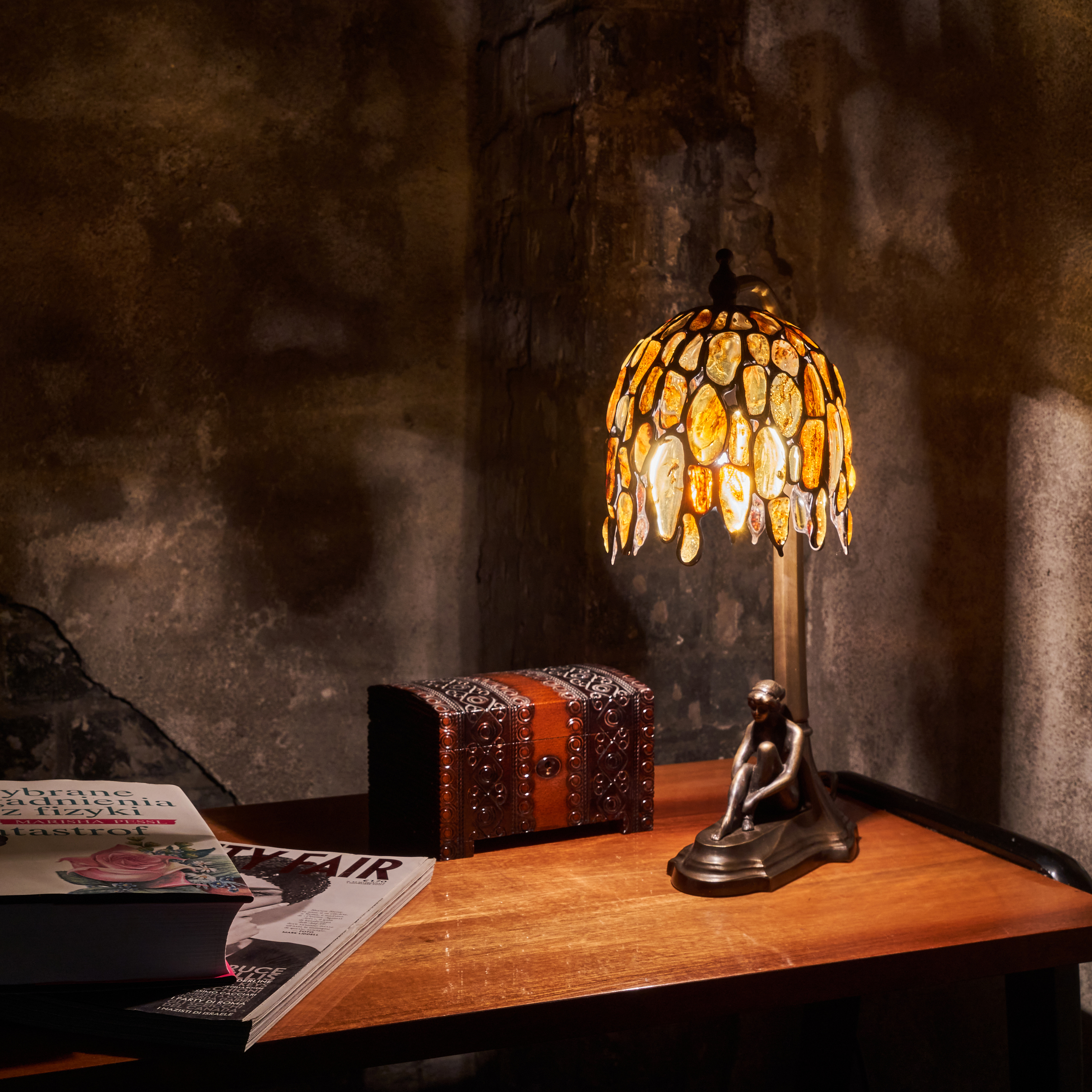 We create lampshades for Veneto series lamps exclusively from natural amber. In production, we try to preserve the natural beauty of this fossil raw material, rich in multicolored discoloration and cracks, and often also containing plant and even animal inclusions, most often insects. We combine the amber nuggets with a special tin alloy with another metal. Thanks to this, we obtain unusual possibilities of forming this alloy into original shapes.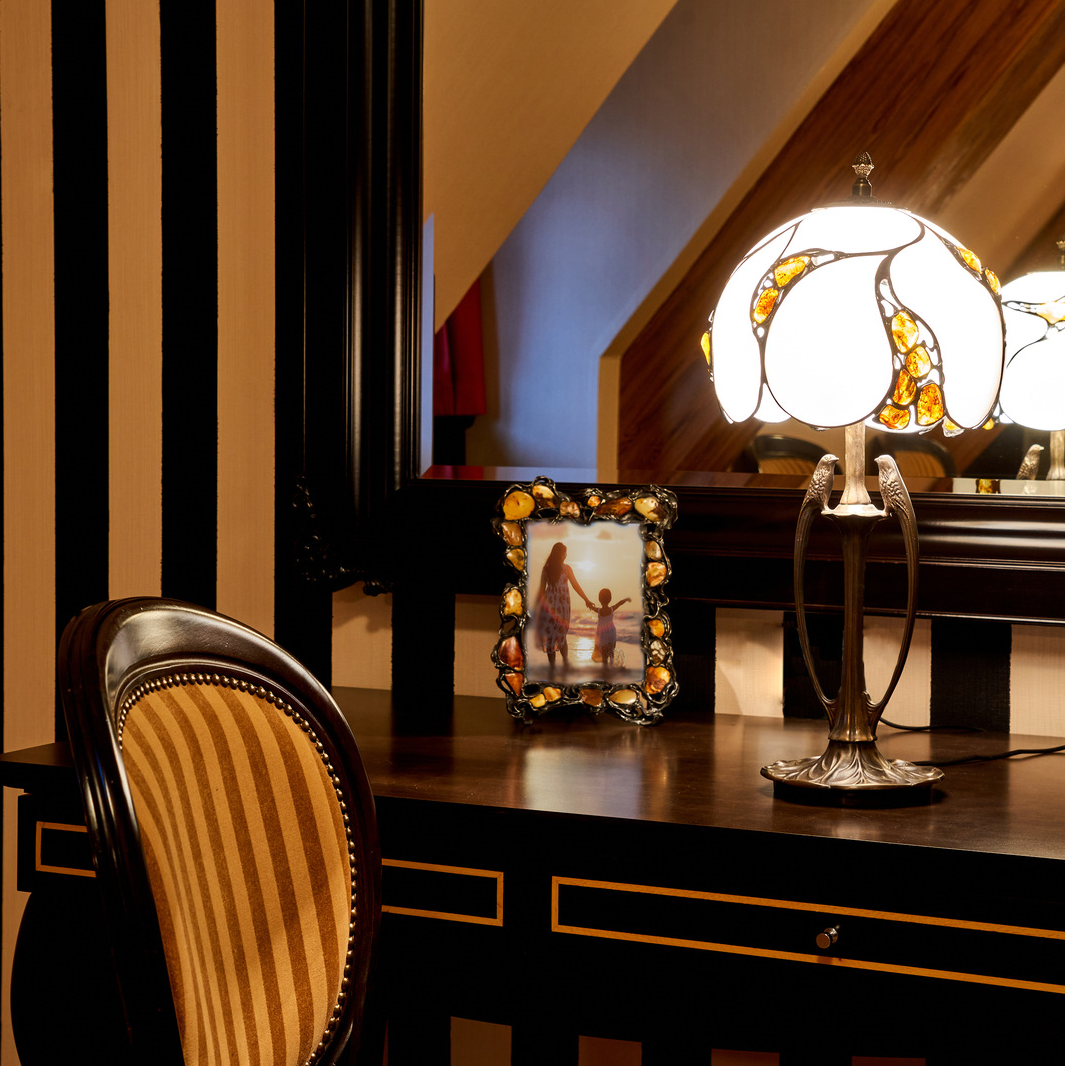 The lampshades for the Toscana series lamps are made of a combination of natural amber and milky glass. They combine the lightness of design with the beauty of this fossilized resin. Between the individual elements that make up the lampshade, we have incorporated a delicate cynoplasty. Among all our products, the lamps from this series are the most popular.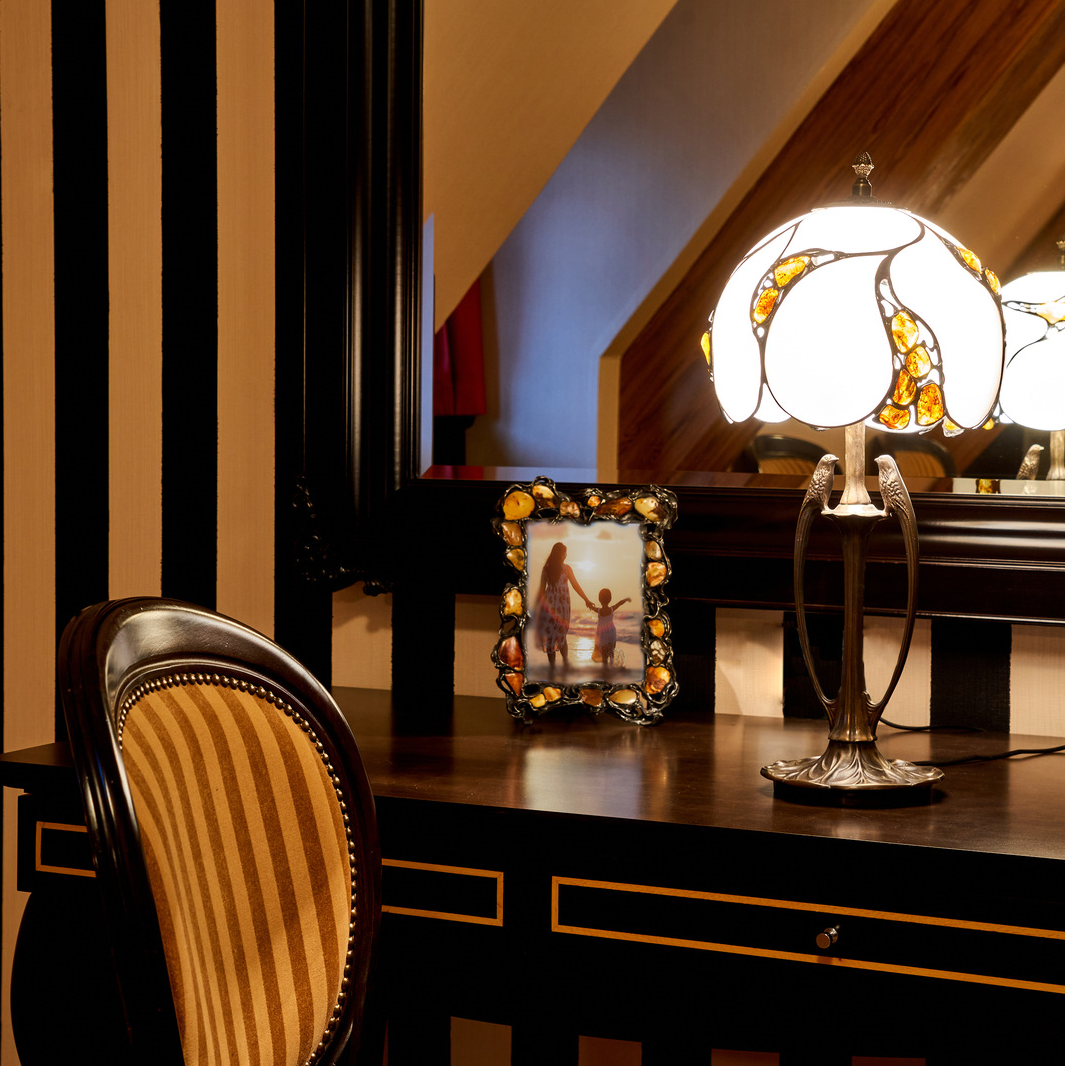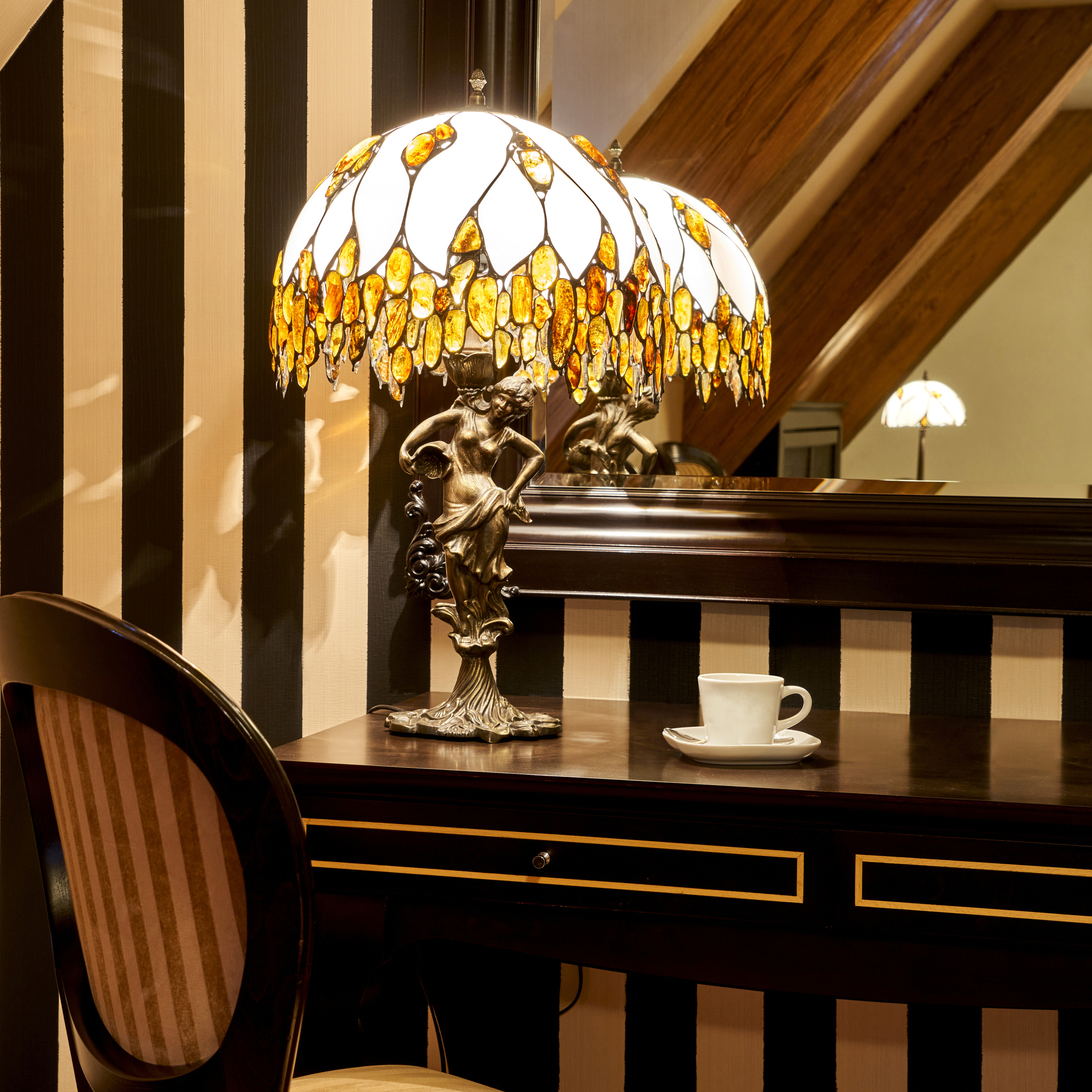 Lamps from the Lombardia series have lampshades made of glass and more natural amber than in the case of Toscana lamps (from 150 to 900 grams). Brass bases come from the best Polish foundries. Our lamps have a bioenergotherapeutic certificate.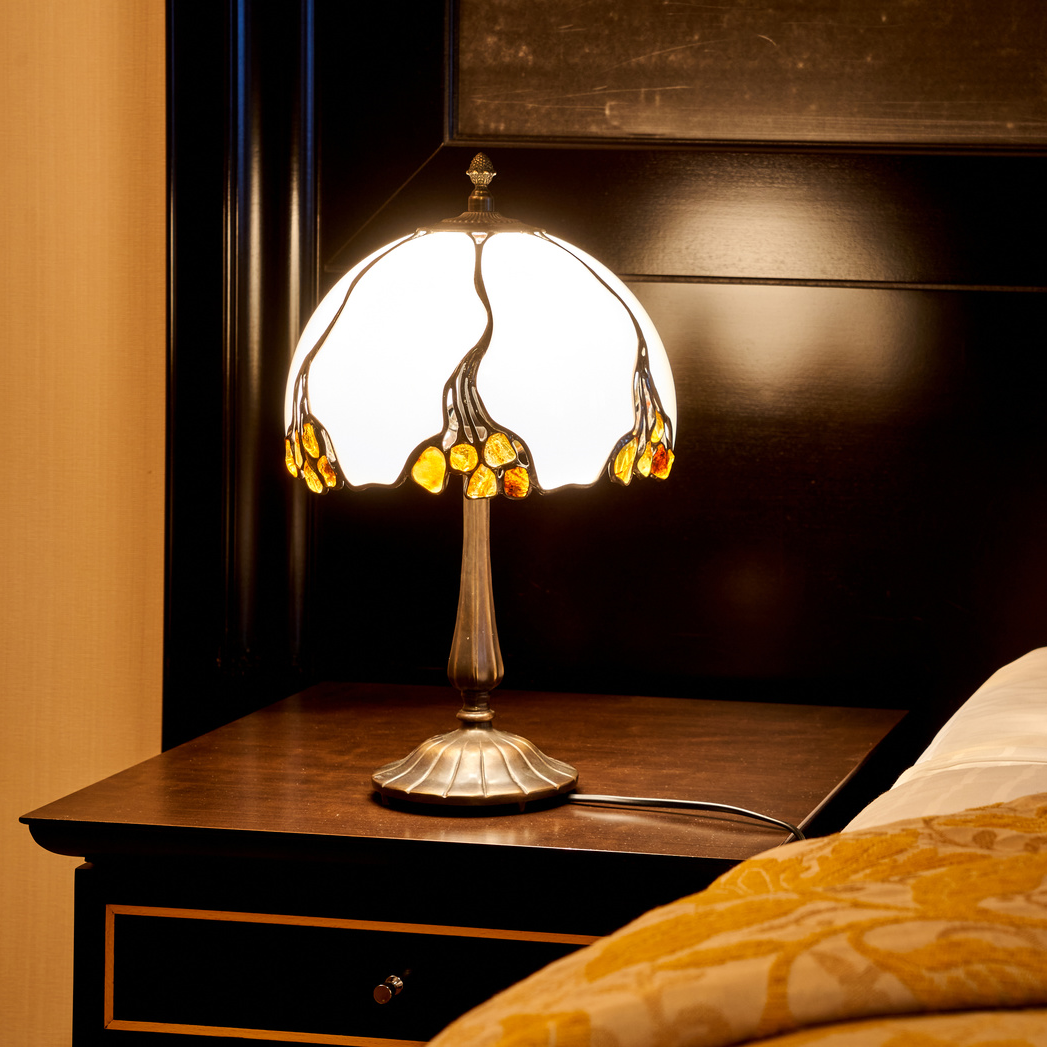 In the Umbria lamp series, we have tried to use the craftsmanship of our craftsmen in the field of cyanoplasty. It is a technique of joining tin and copper wire, characteristic of our work. In this way, we enrich natural amber and glass. The lampshades are mounted on brass bases produced in the best Polish foundries.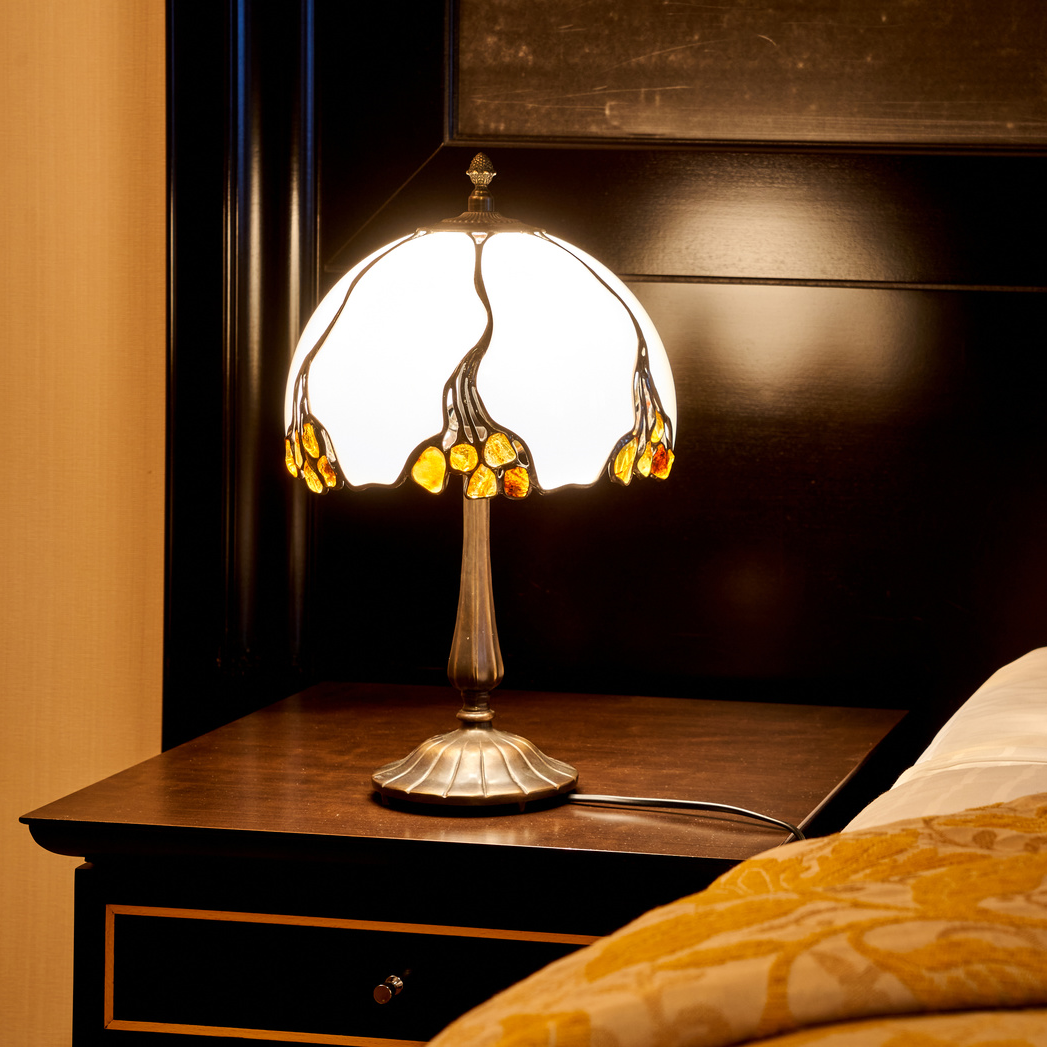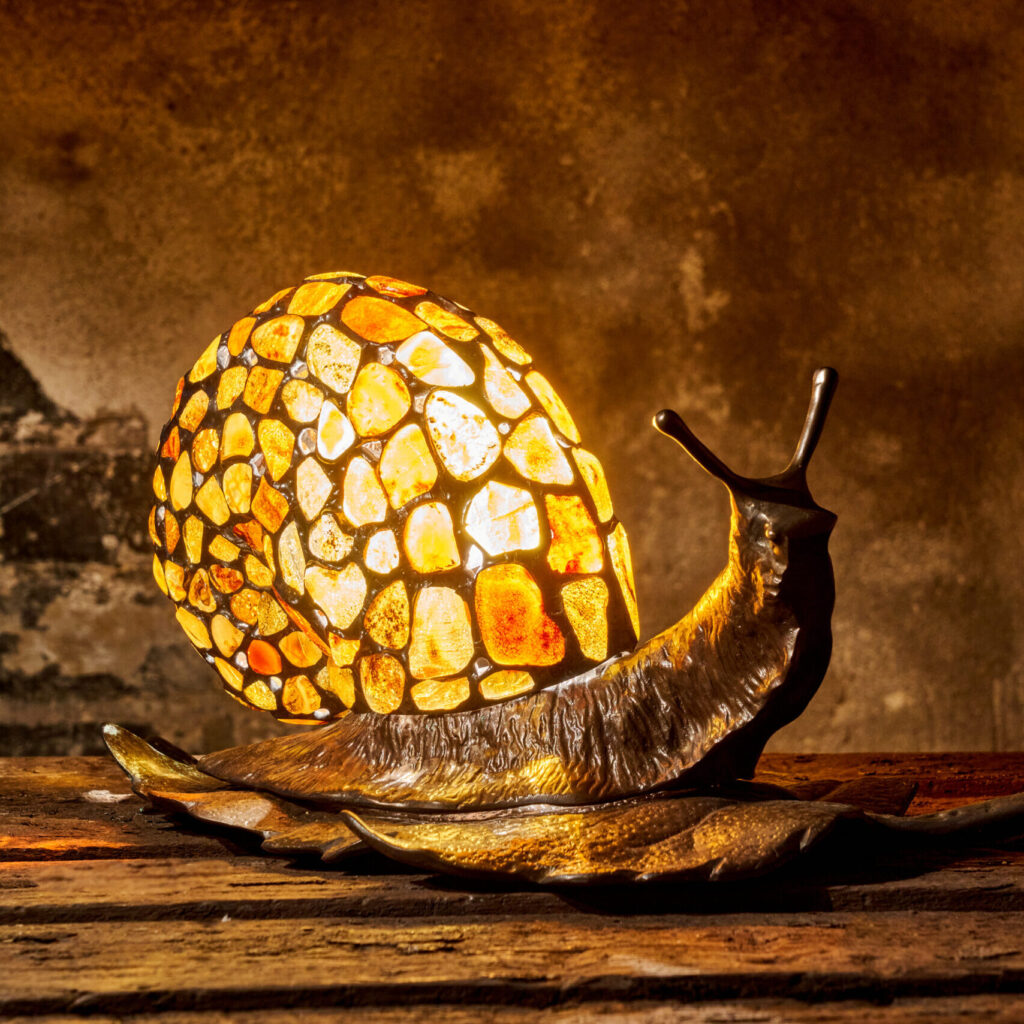 In the Lazio series we have placed two characteristic types of lamps. The first type has a glass lampshade in the shape of a flattened ball. The border is finished with a ring of natural amber. The second type are lamps that do not have a brass base. Their body is entirely made of opal glass. Their shape resembles an unfolded fan with a decoration made of cynoplasty and amber attached to the front.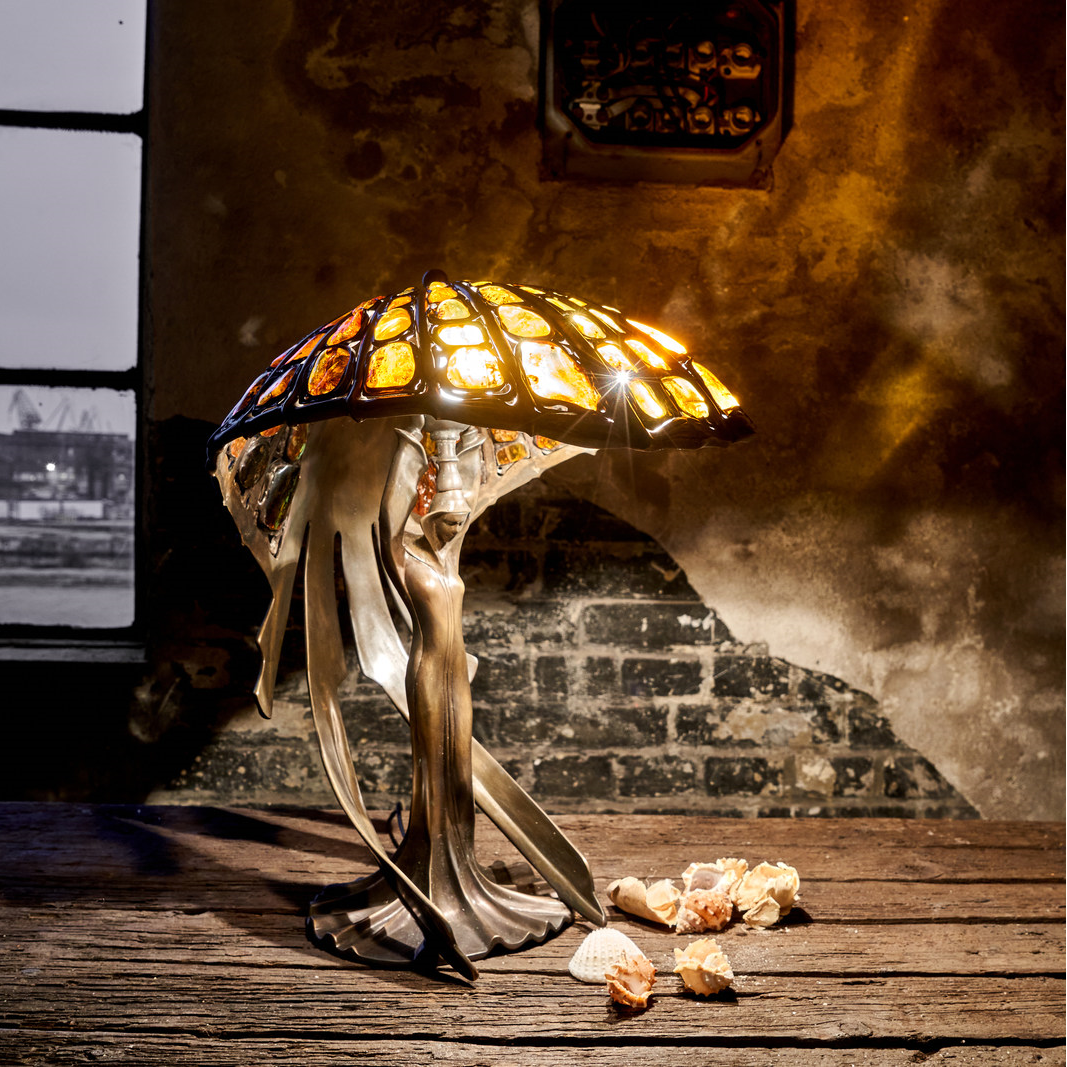 We have created Emilia Romagna lamps with the most demanding customers in mind. Natural amber with preserved bark, cracks and inclusions is embedded in the most exclusive bases. These models look great in fine salons and offices.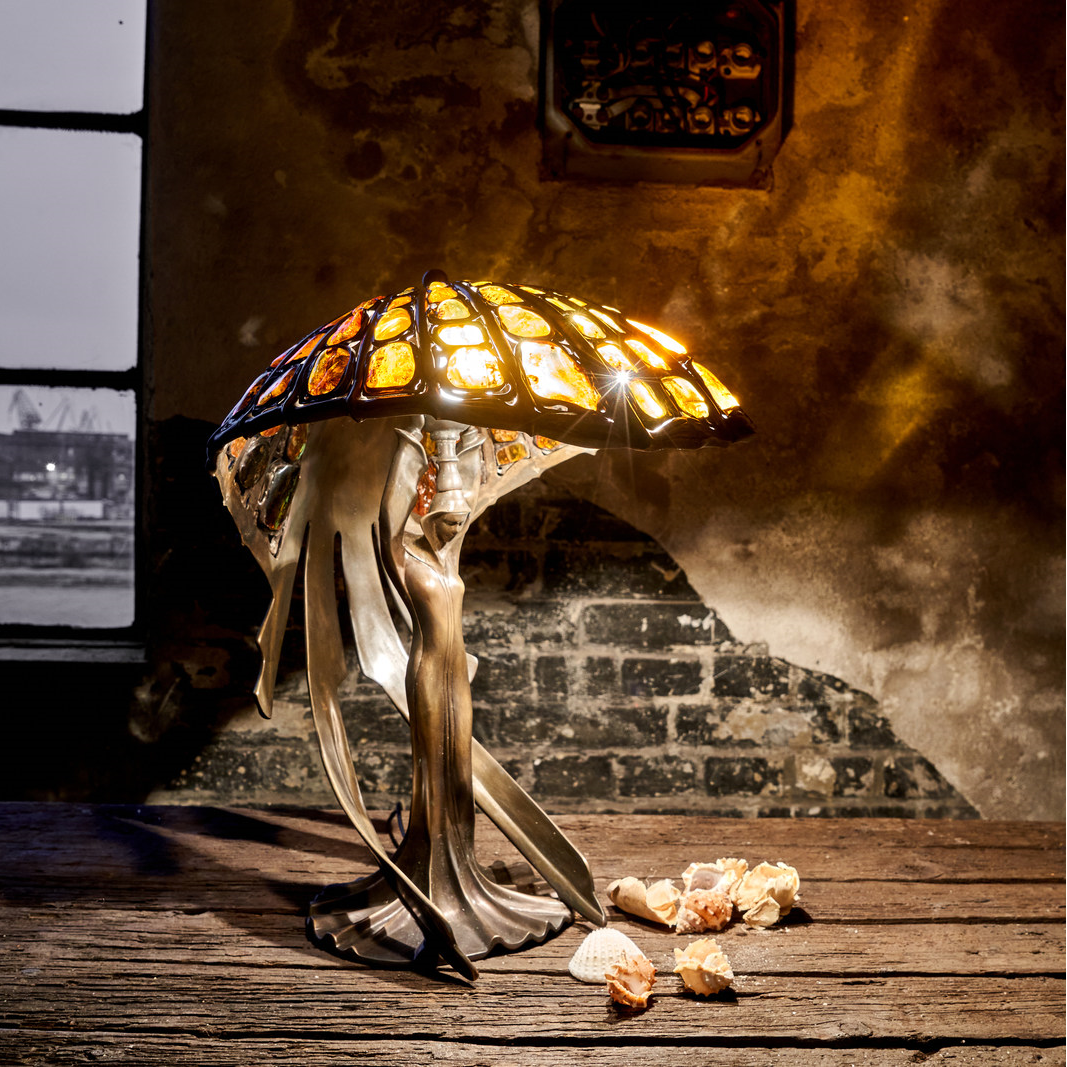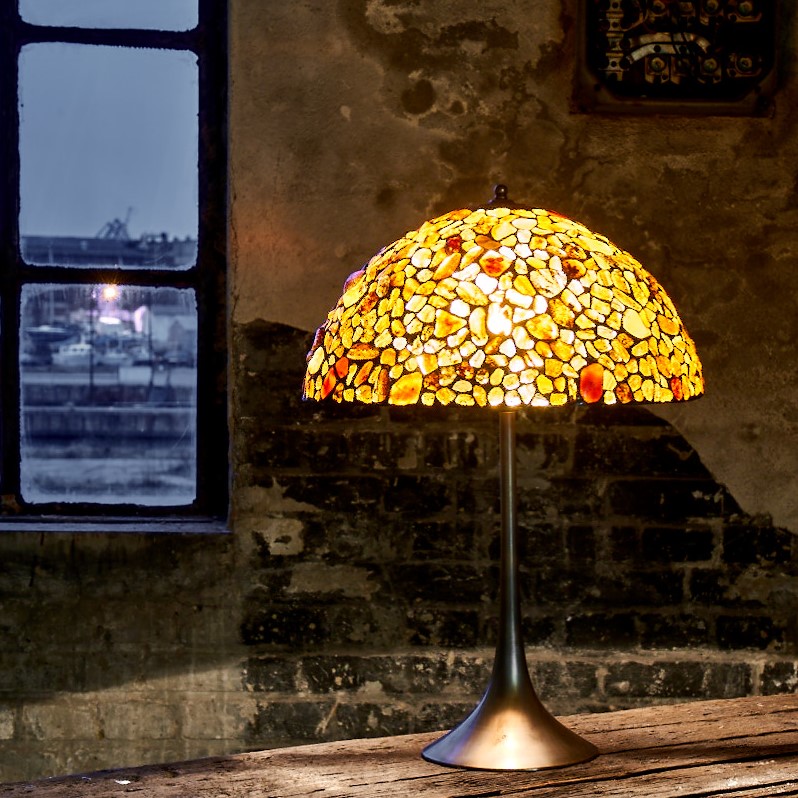 The Calabria series was created to meet the needs of customers who do not want to combine amber with glass. Selected amber, subjected to a special processing technology, causes an unusual play of light in each nugget, and the simple form of the lampshade and base more easily corresponds with any interior of an apartment or office.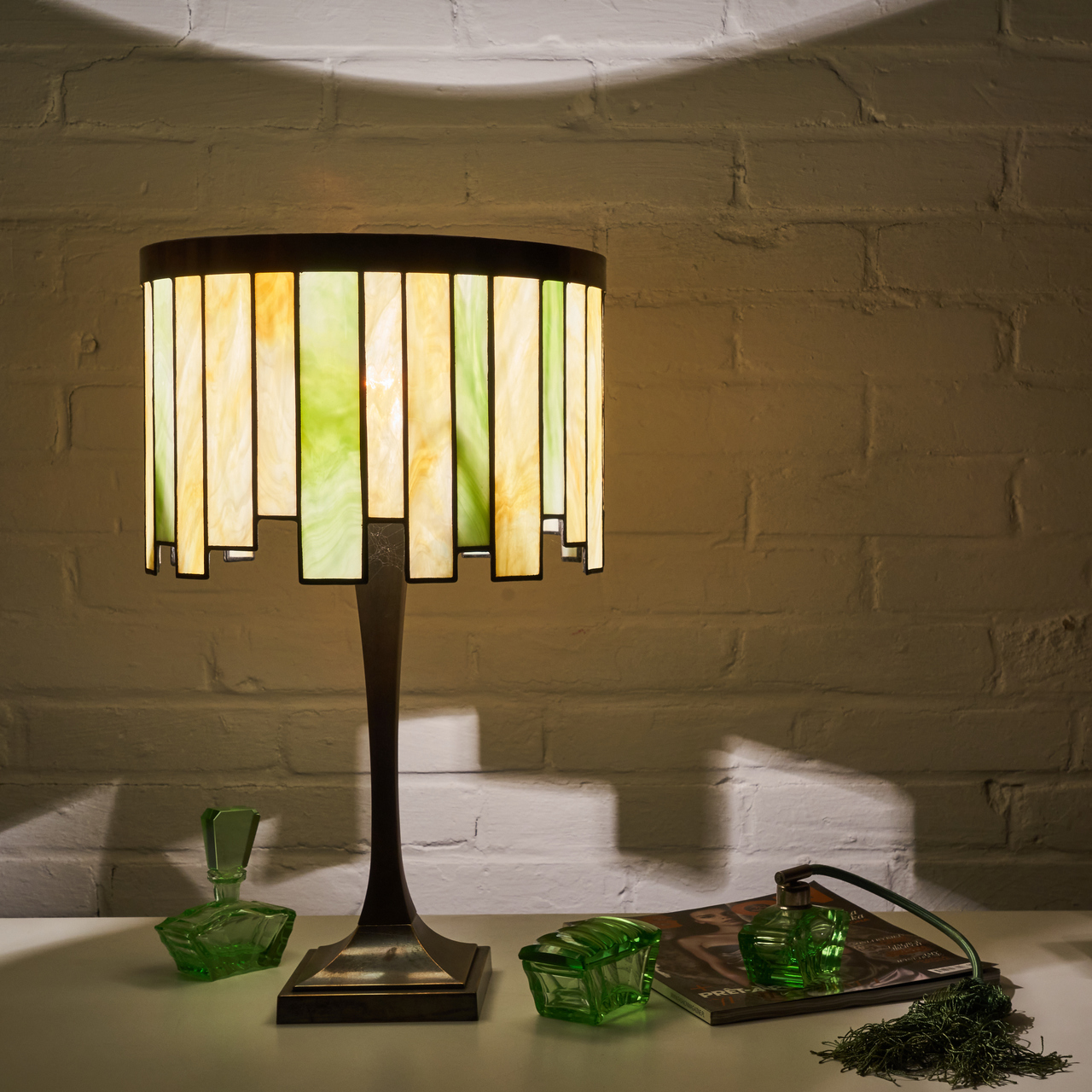 Our latest collection – ArtDe refers to the Art Deco style. The simplicity and unpretentiousness of the form of both the lampshade and the brass base will fit well in your modern apartment, with the cubic shapes of the furniture, and the color of the glass will be adapted to the most fashionable trends this season. For amber lovers, the amber version plus white glass – because amber does not like competition.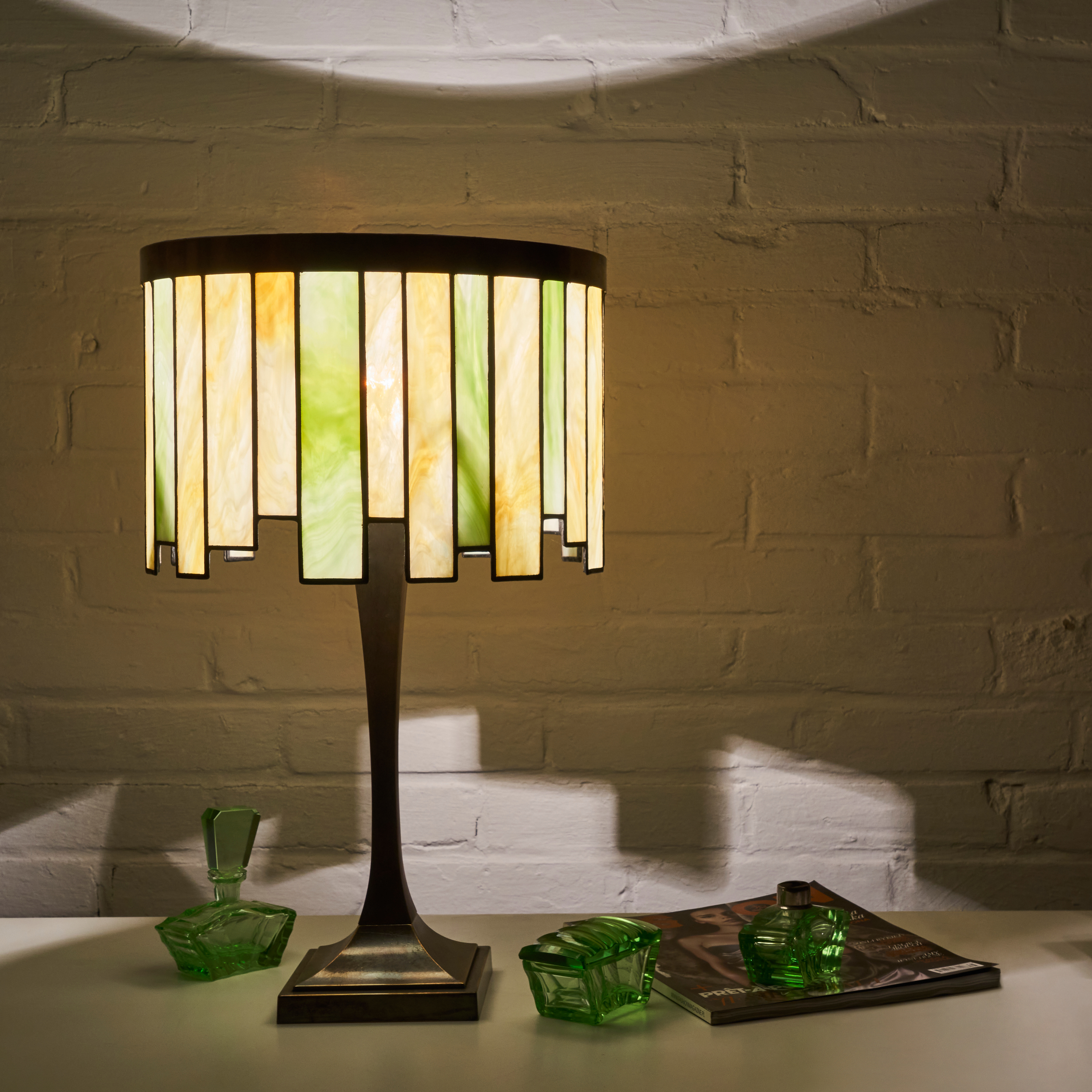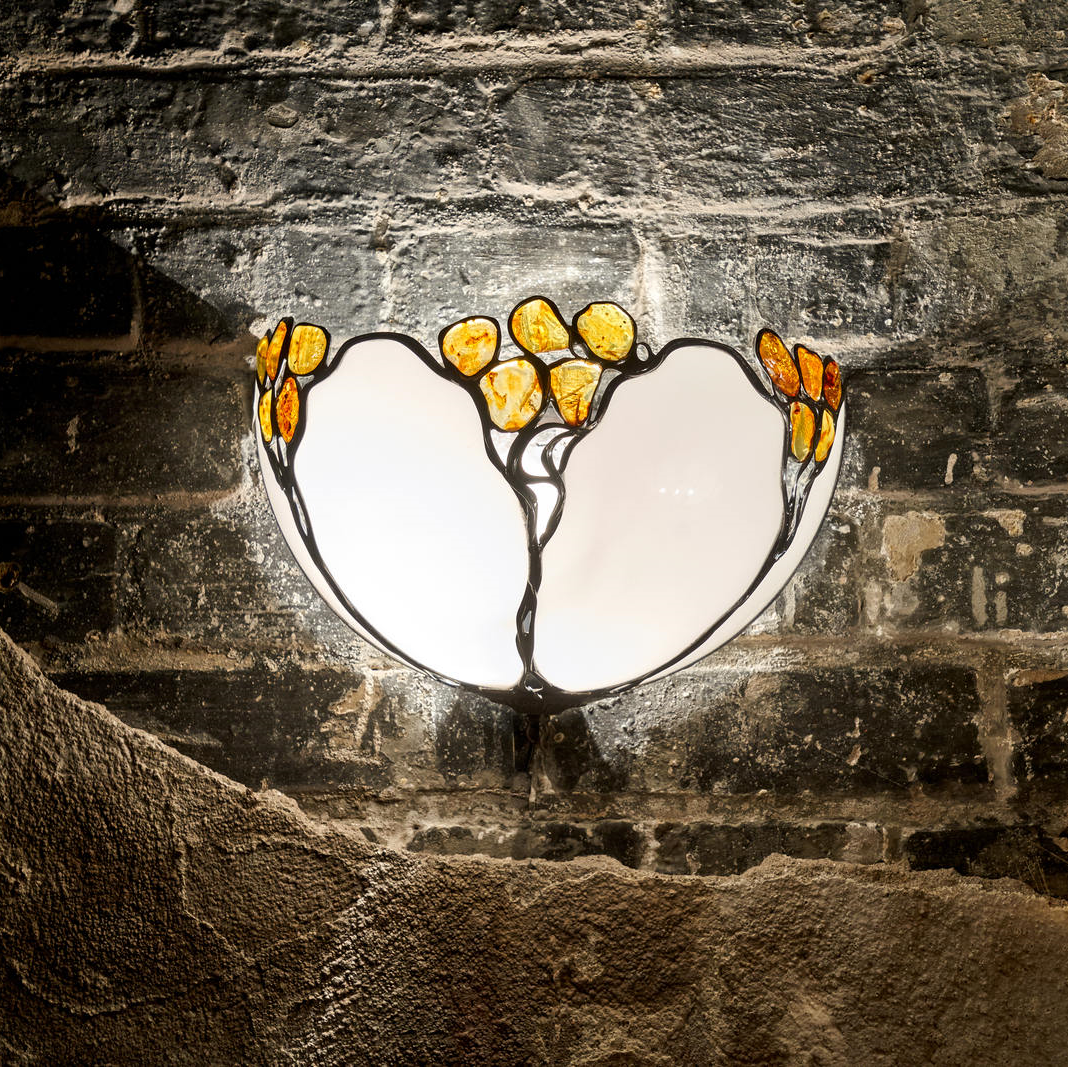 Wall lamps from the Liguria series are made of a combination of natural amber and glass. All models have been enriched with elements of cynoplasty.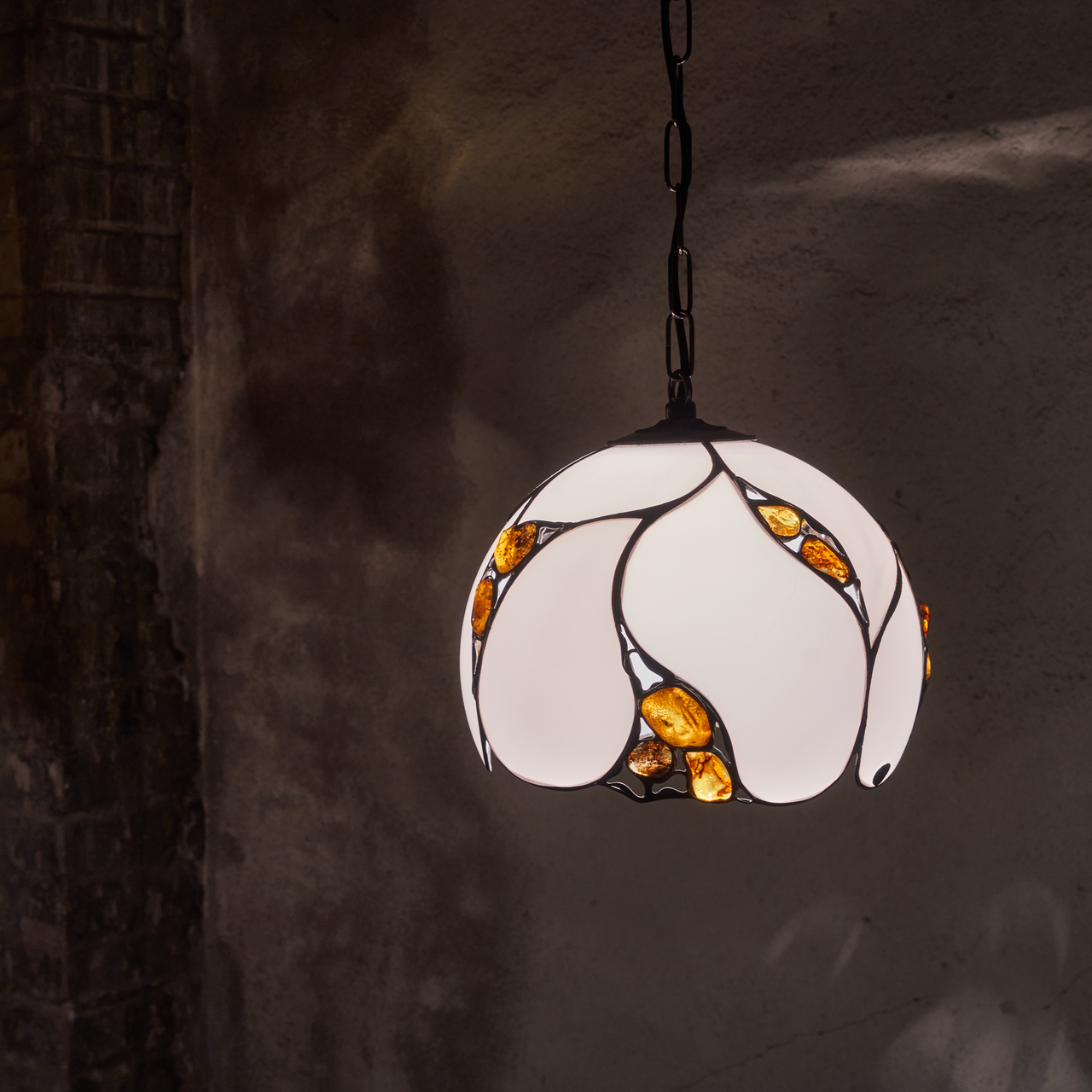 Abruzzo hanging lamps are made of natural amber in combination with milky glass elements. Most of our lampshades also consist of cinnamon elements, made of fine copper wires and tin. Some of the lamps can be hung in two ways – with the bulb facing up or down.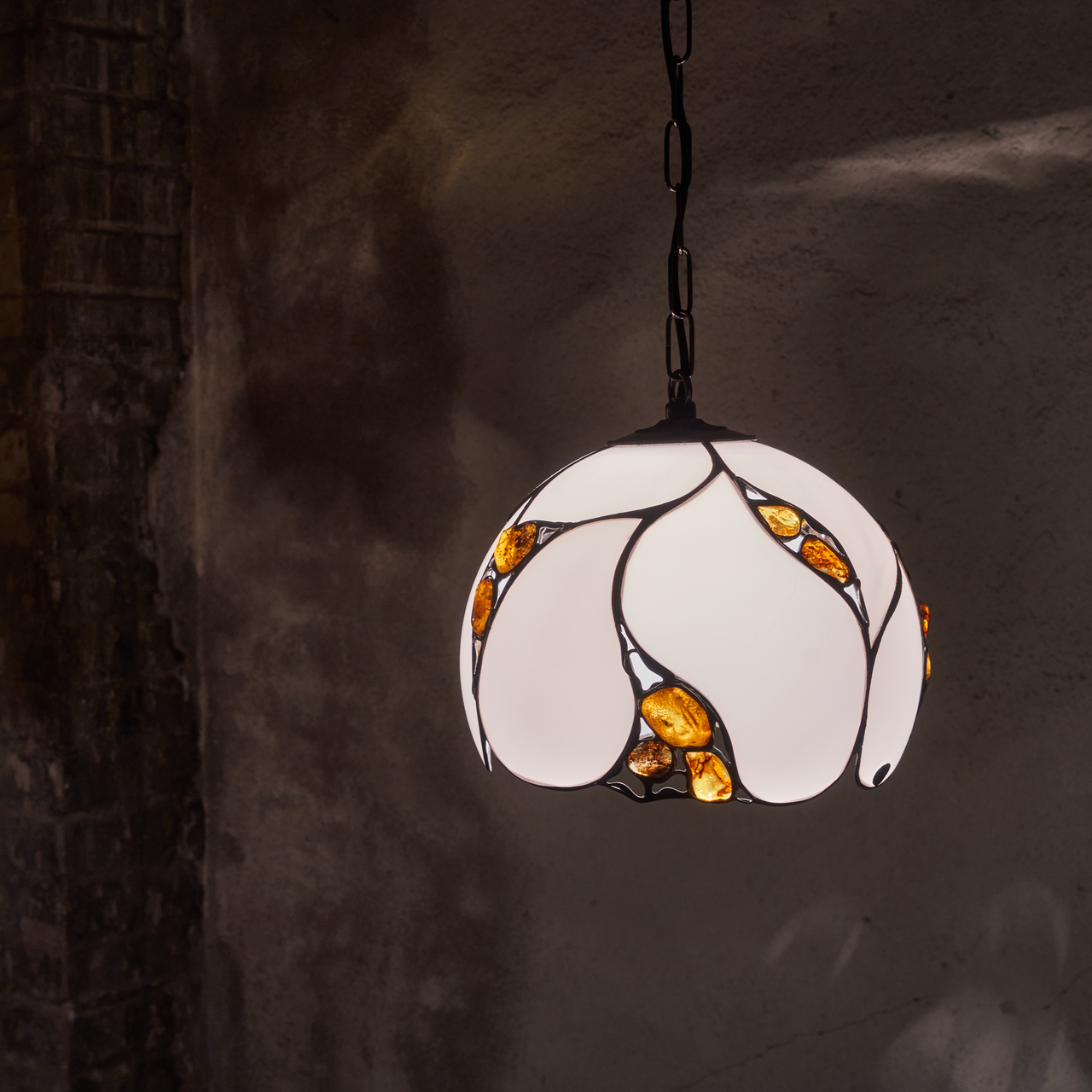 Products collected in this collection can be a great gift for him or her. Sets for serving alcohol – liqueur or whiskey, fruit bowls, vases are exclusive glass from Huta Szkła Krosno, which we enrich with applications with amber and zinoplasty. From our collection, you can also find sophisticated vases, candlesticks for t lights, larger and smaller bowls, all decorated with our original applications.
An original gift? If you want, act quickly. Short series, seasonal, and even one-time, unique pieces may not come back again. The artist had an inspiration, the right mood or saw a storm in a lump of amber, he created this SOMETHING.
It can be a lantern, a stained glass window, an angel with an amber lantern, a Christmas tree bauble, a key ring, a souvenir from Gdańsk, or whatever comes to our or the client's mind. The freshest idea is gifts for fans of mountain climbing and sailors.
stary rynek oliwski 20a STREET
80-317 Gdansk
POLAND